We recognize that all our patients are unique and deserve to receive orthodontic care that reflects their individual needs. Our experienced and talented team is committed to working with you and your family to create a comfortable, stress-free, and rewarding orthodontic experience every time you visit our practice.
We are pleased to welcome you and your family, and we look forward to working with you.
Harley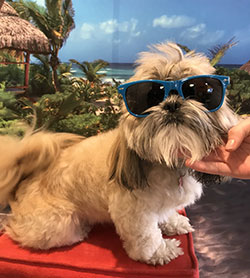 Office Mascot
I have been a part of the office team for many years! I am a 9 pound shi-itsu full of personality. I have loved being part of the lafayette community, I get to meet plenty of patients and patient parents when I go on my daily walks. My favorite things to do are to play fetch with oversized toys and hangout with my favorite person on the weekends, Dr.Cobain.
Meaghan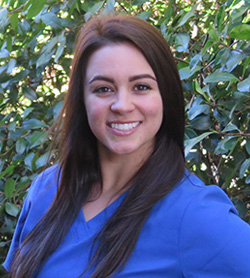 Lead Registered Dental Assistant
I have been a dental assistant here at Cobain Orthodontics since 2014. I love experiencing the change that braces can bring to a smile and the confidence a patient gets because of their results. Being able to build a connection with our patients throughout the course of treatment is enjoyable phenomena. My goal is to smile as much as possible, because I feel that a smile is contagious.
When I am not at the office I enjoy playing outside with my son, Deegan, and our puppy, Darla.
Kiana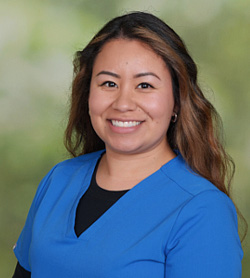 Dental Assistant
I am thankful to have been given the opportunity to join Cobain Orthodontics. After graduating and starting my career as a Respiratory Therapist, I decided that dentistry is where my heart lies and quickly changed fields. Dr. Cobain's friendly and family oriented office has allowed me settle in with ease. Within a short amount of time, I have expanded my knowledge and gained so much experience.
I love spending my free time with friends and family enjoying delicious dishes at local pizza parlors or making my way down to Disneyland. Belle is my favorite!
Amber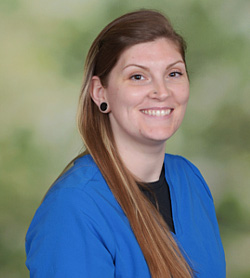 Registered Dental Assistant
I started my dental career by gaining experience in general dentistry. I feel that a person's smile is their best feature, and I want to help people feel confident and beautiful. Looking for a more upbeat and fast-paced environment, I decided to transition into orthodontics. I am so grateful I found this office during the summer of 2016! Cobain Orthodontics is a loving office with a fantastic team that is very inviting and has made me feel welcome! It's refreshing to be in a work setting with people who are passionate about their jobs.
I have twin daughters who love to explore the East Bay hills and parks with me when I am not working.
Melissa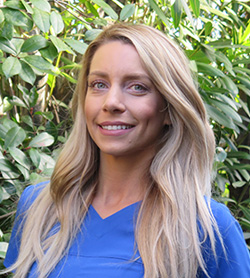 Dental Assistant
I recently joined Cobain orthodontics and I'm truly happy to be part of this team. Prior to Orthodontics, I worked in general dentistry, and I'm also a licensed nail technician. Dr. Cobain and the staff have welcomed me with open arms as I begin this new journey in Orthodontics. Having braces as an adult has given me more confidence to smile and I want to help our patients experience a confident smile as well.
I have two kids who keep me on my toes and laughing all the time. When I'm not working or on mom duty I enjoy lifting weights at the gym and exploring new restaurants with my friends and family.
Dana
Treatment Coordinator
I was honored to join Cobain Orthodontics in 2015. Dr.Cobain and his team have taught me everything from scheduling and working with insurance to joining our new patients in the consult room. I love working at the practice because it has taught me so much about dental care and patient care, which I can definitely apply to my future aspirations.
When I am not in the office, you will find me spending time with my two wonderful cats, going to school, or camping and hiking.
Taylor
Scheduling Coordinator
I recently joined the Cobain Orthodontics team in 2017. Previously employed in multiple jobs and unable to advance my education, I knew I had found the right place that would help me focus on school and enjoy my work. Dr. Cobain helped me gain so much experience with scheduling and time management, and has introduced me to the crazy world that is insurance and finance. Although my ultimate goal is to become a veterinarian, Cobain Orthodontics has helped me explore my options in various aspects of healthcare.
When I am not in the office, you will find me outdoors, camping and hiking or walking my dog, Victor.
Alexa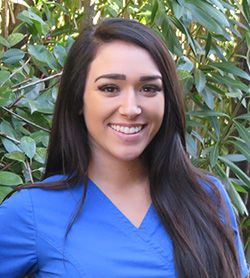 Receptionist
Recently I have joined the Cobain Orthodontics Team and I'm so excited to be a part of it. I love the customer service aspect of my position and how much I learn about dental everyday just by coming to work. I am going to school and I hope to eventually have a career in psychology specializing in adolescents.
When I'm not in the office, you will find me hiking in Berkeley or at In N Out eating animal fries!