We recognize that all our patients are unique and deserve to receive orthodontic care that reflects their individual needs. Our experienced and talented team is committed to working with you and your family to create a comfortable, stress-free, and rewarding orthodontic experience every time you visit our practice.
We are pleased to welcome you and your family, and we look forward to working with you.
Brianna
Lead Registered Dental Assistant
I have been with Cobain Orthodontics since 2011. I am the lead RDA and I love my job here. I love experiencing the change that braces can bring to a smile and the confidence a patient gets because of them. Since my time here, Cobain Orthodontics has undergone TWO renovations and I am very blessed that I have been able to experience both and watch this practice grow because of Dr. Cobain's work and the support of our patients. I graduated from Carrington College in 2012 with my RDA and now working towards becoming a dental hygienist. Dentistry is my passion and I hope to share that with all current and future families.
When I am not helping patients' smiles, I am relaxing with my husband and my dog, Minnie Cooper.
Meaghan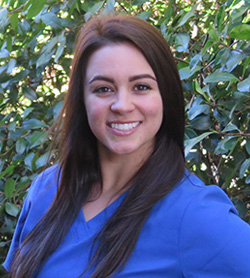 Registered Dental Assistant
I have been a dental assistant here at Cobain Orthodontics since 2014. Our practice is an amazing place because of its great atmosphere. I enjoy working for Cobain Orthodontics because the staff and doctor always bring a smile to my face! Dr. Cobain's efforts in providing the best care possible for his patients have inspired me to pursue nursing. Going back to school isn't easy, especially as a mother, but Dr. Cobain has made it possible for me with his flexibility! From bonding braces on and getting to know our patients throughout the course of treatment, I wouldn't change anything about my work experience.
When I am not in the office, you will find me at drag races and truck-pulling shows with my son.
Amber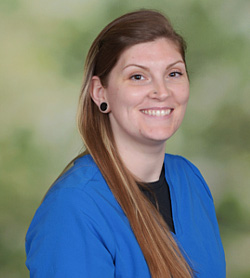 Registered Dental Assistant
I started my dental career by gaining experience in general dentistry. I feel that a person's smile is their best feature, and I want to help people feel confident and beautiful. Looking for a more upbeat and fast-paced environment, I decided to transition into orthodontics. I am so grateful I found this office during the summer of 2016! Cobain Orthodontics is a loving office with a fantastic team that is very inviting and has made me feel welcome! It's refreshing to be in a work setting with people who are passionate about their jobs.
I have twin daughters who love to explore the East Bay hills and parks with me when I am not working.
Kiana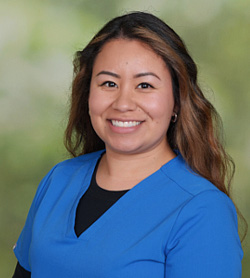 Dental Assistant
I am thankful to have been given the opportunity to join Cobain Orthodontics. After graduating and starting my career as a Respiratory Therapist, I decided that dentistry is where my heart lies and quickly changed fields. Dr. Cobain's friendly and family oriented office has allowed me settle in with ease. Within a short amount of time, I have expanded my knowledge and gained so much experience.
I love spending my free time with friends and family enjoying delicious dishes at local pizza parlors or making my way down to Disneyland. Belle is my favorite!
Dana
Financial Coordinator
I was honored to join Cobain Orthodontics in 2015. Previously employed in multiple jobs and unable to advance my education, I knew I had found the right place that would help me focus on school and enjoy my work. Dr. Cobain helped me gain so much experience with scheduling and time management, and has introduced me to the crazy world that is insurance and finance. Although my ultimate goal is to become a veterinarian, Cobain Orthodontics has helped me explore my options in various aspects of healthcare.
When I am not in the office, you will find me outdoors, camping and hiking or walking my cat, Ginger.
Katie
Scheduling Coordinator
I recently joined the Cobain Orthodontics team and couldn't be happier. Dr. Cobain, the staff, and the patients have all been very gracious in welcoming me in the office. I have studied psychology at the University of San Francisco and planning to pursue a career in psychology in the future. Working at the practice has taught me so much about health and patientcare that I can definitely apply to my future aspirations.
When I'm not in the office, I enjoy spending time with my family and finding fun, new things to do with my son.
Courtney
Receptionist
I joined Dr. Cobain's team in the summer of 2013. While pursuing my dream of becoming a registered nurse, I was hired by Dr. Cobain. He has helped me get closer to my goal by increasing my knowledge in healthcare, improving my work ethic, and preparing me for the challenges I may face in the future. My responsibilities have increased from receptionist duties to managing and balancing patients' financial accounts and investigating complicated insurance cases.
When I am not at nursing school or in the office, I am either walking dogs or competing with my CrossFit team.