We recognize that all our patients are unique and deserve to receive orthodontic care that reflects their individual needs. Our experienced and talented team is committed to working with you and your family to create a comfortable, stress-free, and rewarding orthodontic experience every time you visit our practice.
We are pleased to welcome you and your family, and we look forward to working with you.
Harley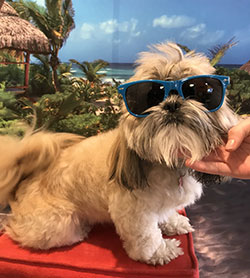 Office Mascot
I have been a part of the office team for many years! I am a 9 pound Shih-Tzu full of personality. I love being part of the Lafayette community and meeting families when I go on my daily walks. My favorite things to do are to play fetch with oversized toys and hangout with my favorite person on the weekends, Dr. Cobain.
Dana
Treatment Coordinator/Front Office Team Lead
I was honored to join Cobain Orthodontics in 2015. Dr.Cobain and his team have taught me everything from scheduling and working with insurance to joining our new patients in the consult room. I love working at the practice because it has taught me so much about dental care and patient care, which I apply in my daily interactions with our families.
When I am not in the office, you will find me spending time with my wonderful cat Ginger, going to concerts, and enjoying time with my friends and family.
Michaela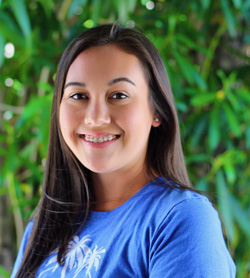 Receptionist/Financial Coordinator
When I joined Cobain Orthodontics I quickly gained a whole new love for orthodontic care. Being able to interact and build relationships with our patients everyday has proven that I'm in the right place. Seeing the confidence that braces can bring to our patients makes me love every aspect of orthodontics and I'm so honored to be a part of such an amazing team.
When I'm not in the office you'll find me out discovering new restaurants or out at a Giants game with my husband and two kids!
Grace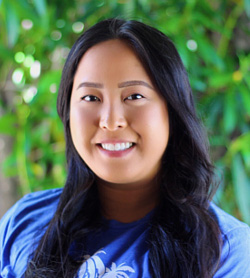 Scheduling Coordinator
It's been a pleasure working with a fun and positive team. Interacting with patients, seeing the progress of their teeth and being able to see them get their braces off has been a rewarding experience.
When I'm not at work, I'm either hanging out with my dogs or cruising around on my motorcycle.
Amber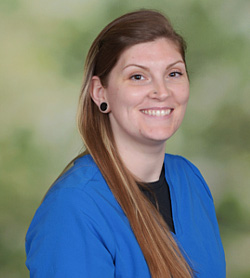 Lead RDA
I started my dental career by gaining experience in general dentistry. I feel that a person's smile is their best feature, and I want to help people feel confident and beautiful. Looking for a more upbeat and fast-paced environment, I decided to transition into orthodontics. I am so grateful I found this office during the summer of 2016! Cobain Orthodontics is a loving office with a fantastic team that is very inviting and has made me feel welcome! It's refreshing to be in a work setting with people who are passionate about their jobs.
I have twin daughters who love to explore the East Bay hills and parks with me when I am not working.
Kiana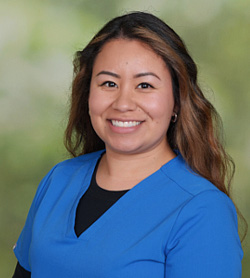 RDA
I joined Cobain Orthodontics in 2016 and it has been rewarding to see the transformation that occurs with our patients. I am happy to have the privilege of taking part in our patients treatment and seeing them become more confident in themselves!
I love spending my free time with my fiancé, two kids (Natalie and Vincent), and our dog Bella Marie watching tv with pizza or making our annual trips down to Disneyland!